CLUB INFORMATION
Mission
To be indispensable and to create richness in the life of people, which is the symbol of Cambodians' hopes, dreams, and courage.
These days, Cambodia is a rapidly growing country, but there is still big difference compared to the other countries. The fact is, that Cambodian people give up easily and introvert.
We want to be the pride of Cambodian people.
People can gain hope and try something new by watching our matches against big clubs.
We want to be the example.
VISION
We are going to be the No.1 club in ASEAN with a growing team and become a strong point of Asia.
We are going to develop an independent team of management, which is not affected by the match result.
Tiger Value
Toughness ភាពរឹងមាំ
Integrity សេចក្ដីទៀងត្រង់
Growth ការអភិវឌ្ឍ
Excitement ភាពសប្បាយរីករាយ
Respect ការគោរព
Team Logo
Home town is coloured by red and blue of Cambodian national flag. Also we put on a strong tiger as a Cambodian symbol. We express the club of strength and toughness.
We want players to go abroad and to even play against national clubs.
Uniform
Angkor Tiger FC starts working with the Japanese uniform company Acuore from 2019 season.
The quality of design and function is excellent.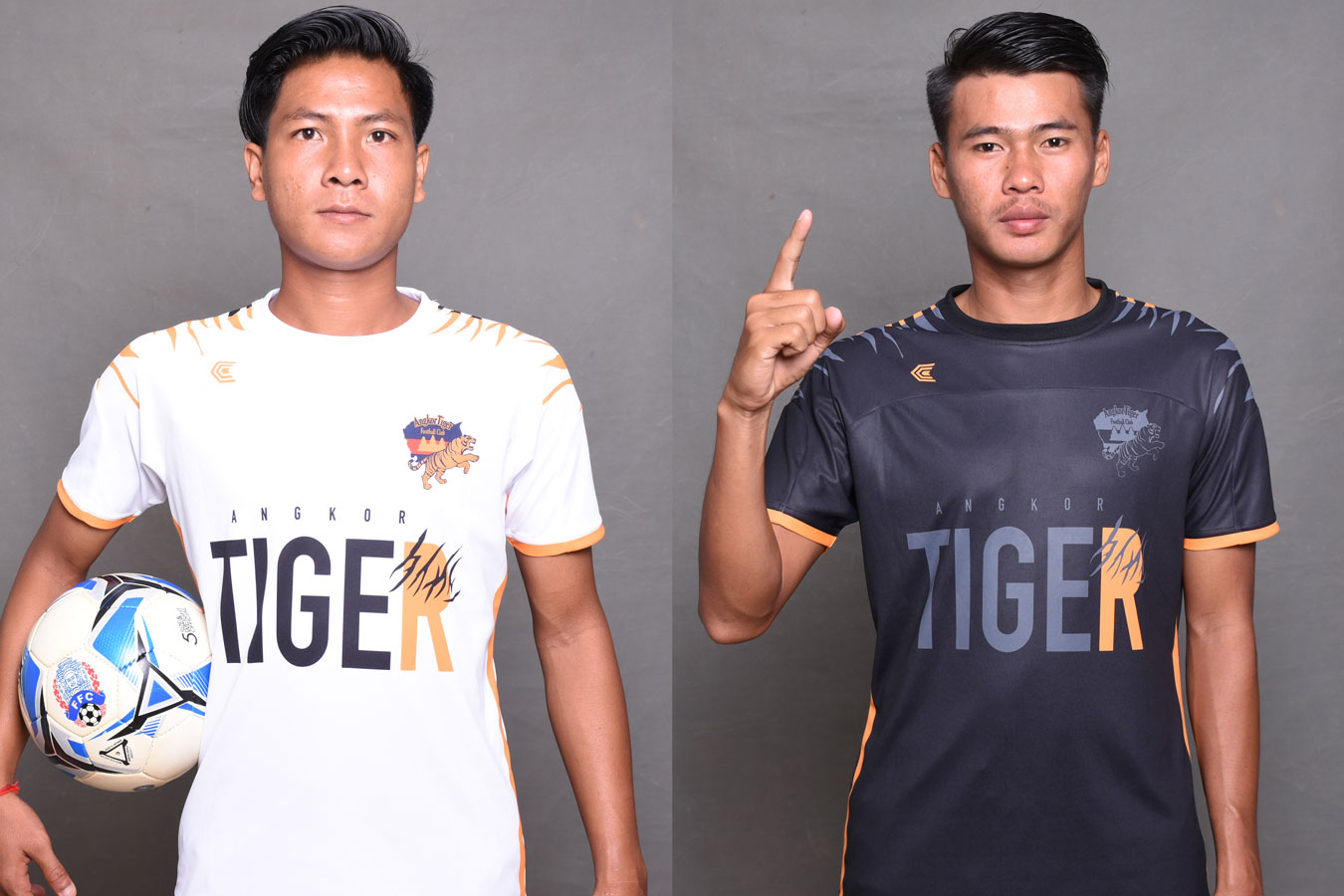 Revolution for sports outfit.

The making of the soccer uniform of Acuore is combined Amore and Cuore in Italy

The brand is born for the soccer lover.

We sell original soccer outfits.

We combine the feeling of the soccer player into form,

We support the tradition of the team by a custom made uniform.

All original design

The uniform of ACUORE proposes all original design by sublimation printing.

The will of players and coaches are different.


Uniform shouldn't be the same with the other teams because the team is original.

ACUORE shows identity of the team by providing an original uniform.