Tiger is approaching the end of a tough August. Taing Sopeak talked about last week's match and the match coming up Nagaworld FC.
The result of the match against AEU was drawn.
The reason why we drew the match against AEU was, first, we didn't have good teamwork in the match. The second reason was that it was really hot at the stadium and some players couldn't get to use it. We also conceded an opening goal because we couldn't make good preparation against their attack.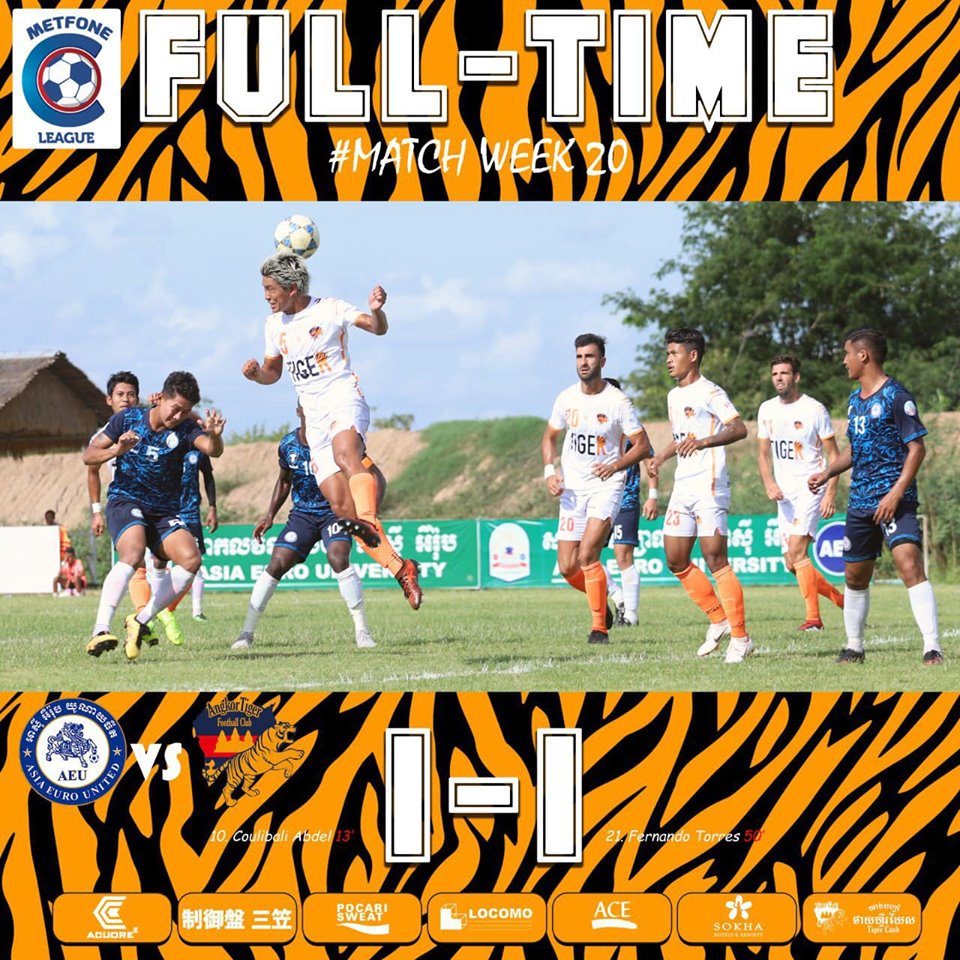 There was only a 2 days' interval between the Hun Sen Cup and the match against AEU.
Yes, we were tired because of the tough schedule but the tiredness was a part of the reasons we lost. I also wasn't the first eleven. I played for the second half. I think the coach didn't want to overuse me because I played the HSC match for full time. However, I wanted to play from 1st half.
Could you tell me the impression of Nagaworld?
The most important thing is to train hard for the best performance in the big match against Nagaworld. I think Nagaworld is one of the strong teams in MCL. Naga players are very physically strong. Moreover, Naga has good foreigners. They can do quick counter-attacks and have a good ability to score goals.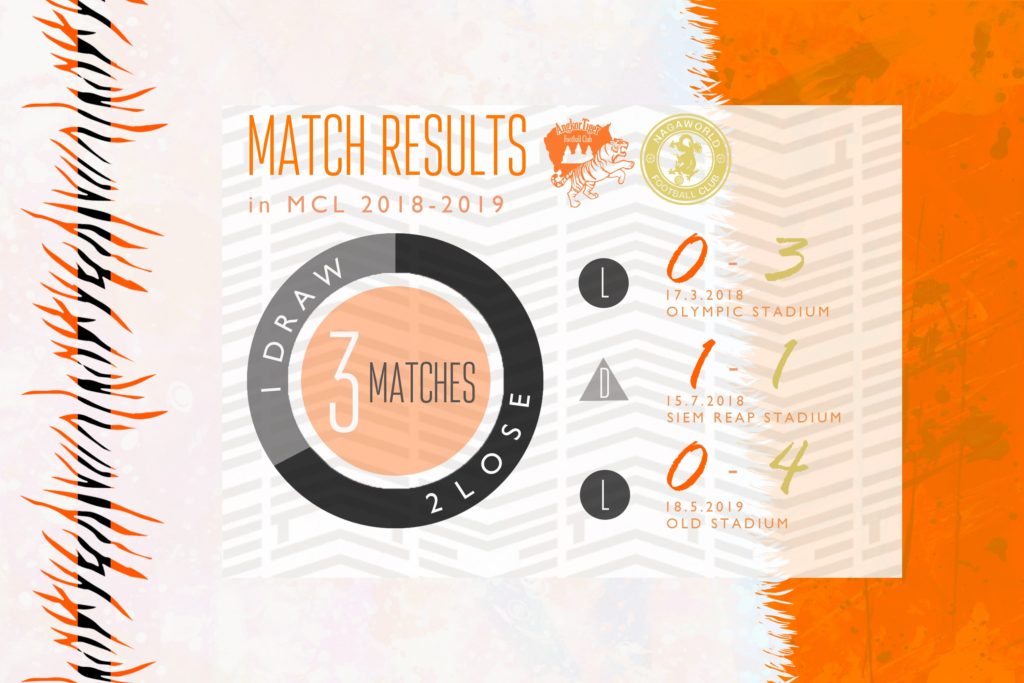 We were defeated by 0-4 in 1st leg.
In the 1st leg, we played well with good teamwork. However, after we made a serious mistake, Naga scored an opening goal. Then we lost confidence as a team. That's why we lost the match. It was very regrettable for us. Now, the team's mood is good. We are focusing on how to win the big match because we don't give up on moving up to a higher position in the MCL table.
Could you tell me the reason why you decided to play as the No.10 player of Tiger?
First, every player who wears No.10 is a good player. They are key players in each team. Second, I have played for a long time for this club and I have a close friend who used to play as No.10. My friend scored a lot of goals. In addition, I usually went to the training field with him. Hence, I decided to play as a No.10 player after he left the club.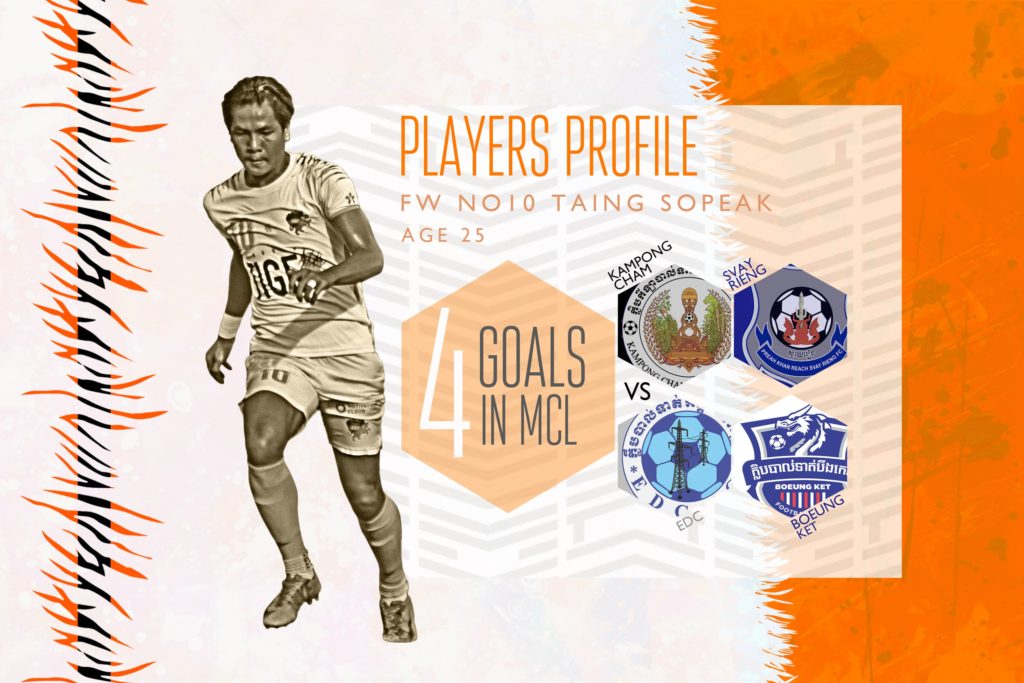 What do you think about your performance this season?
I think my performance this season is not so good. I scored 7 goals last season. It was better than this season. I still have a chance to score more goals because MCL hasn't finished yet. Moreover, I haven't been chosen as the first eleven so often this season.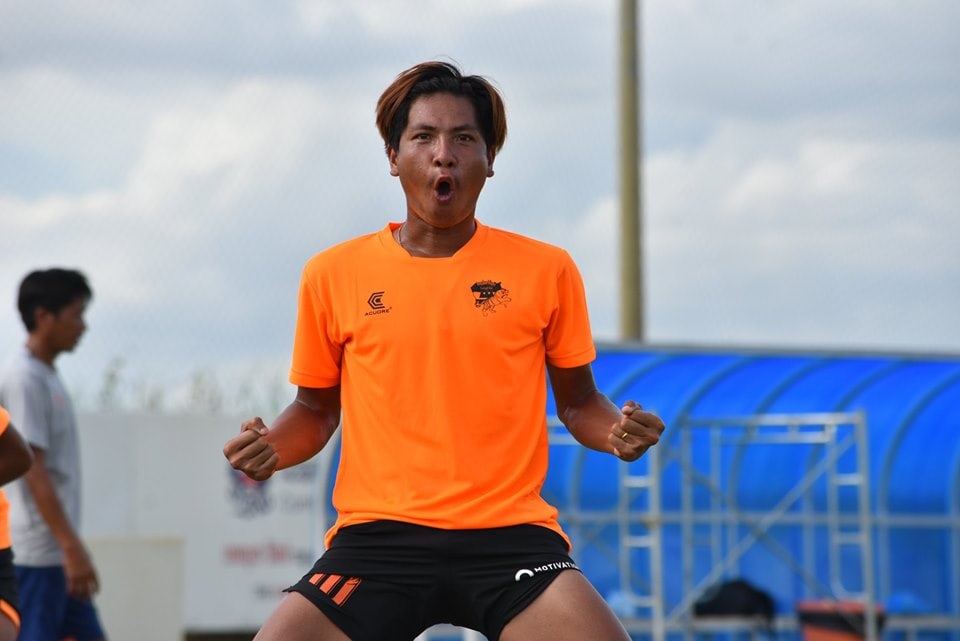 You scored important goals against strong teams like Svay Rieng and Boeung Ket.
I think it doesn't matter which team I play against. I always work hard to score goals. Everyone can't predict the score before the match. It is just the result of 90 minutes. However, if I play against a strong team, I will put more attention to score goals.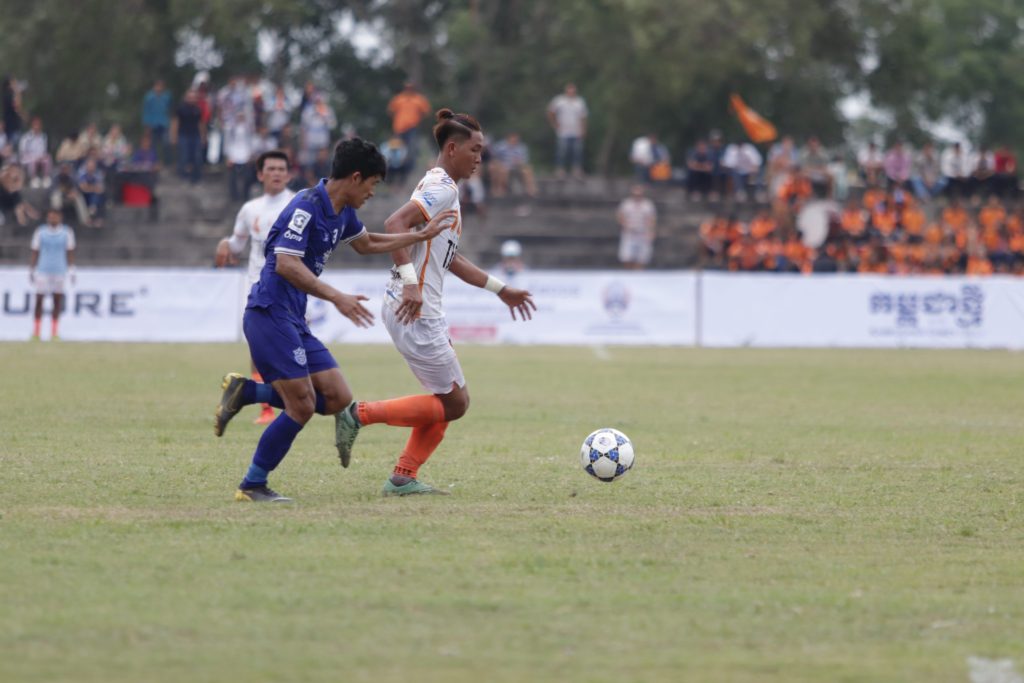 What is your goal in this season and future?
My goal of this season is to score more goals than last season. I want to score more than 10 or 11 goals. I also aim to lead Tiger to higher position in the MCL table. My future goal is to get a chance to be chosen as the national team again.
Match Information
DATE      25.8.2019 SUN
KICK OFF   15:30
STADIUM   Siem Reap Stadium
LIVE ON  BTV
Please give it a thumbs up
Get the latest information